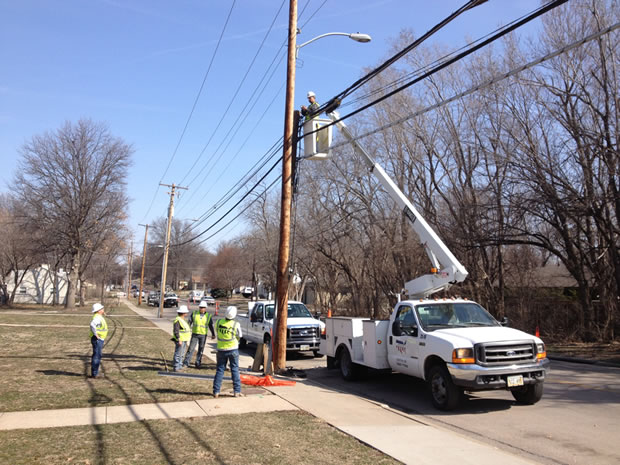 Aerial Installation
Our aerial division is another way Midcon can add additional support and value to our customers. We provide a one stop shop to fill our cutomers utility installation needs.
Fiber Splicing
Midcon utilizes state of the art splicing equipment and our technicians are trained in the latest splicing techniques. Continued education and improvement allows us to meet the specs and needs of our customers and their customers.
Directional Boring
Whatever your need may be we are equipped and ready to drill for you. Midcon has multiple bore rigs able to complete your trenchless projects on time and with minimal disturbance. Our experienced crews ensure that your product is installed to specification. We are experienced in small service instal...
Telecommunications Installation
Midcon has installed conduit runs for fiber optic cable, copper, telephone cable, cameras, traffic, and electric. Our crews are experienced in installing conduit in both urban and rural settings.
Gas
Midcon was established as a gas distribution contracting company in 1998 and continues to develop our resume in that field. We are equipped to handle everything from mains to services to regulator stations and meter sets. We can handle any size project from large replacement projects to small main e...
Welcome to Midcon Underground Construction, Inc.
Midcon Underground Construction, Inc. is a full-service utility contractor ready to meet your underground and overhead utility installation or repair needs.